UNDERSTANDING THE TREATY IN 2020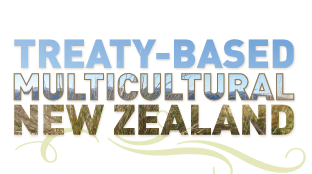 When: 9.30am-4.30pm, Tuesday 22nd September and Thursday 24th September, 2 full days
Cost: $60
TO ENROL:
In person: Call into the office at 59 Gloucester Street between 9.30am and 3pm
By telephone: 03-3660285
This workshop is organised by Canterbury WEA and will be run by Network Waitangi Otautahi. It starts where people are and is non-confrontational.
This opportunity is not only introductory, it is designed to refresh your understanding and clarify what the Treaty means today.  It will explore: ancestry, cultural difference and cultural safety; pre-Treaty and post-Treaty history; colonisation and social statistics, and new ways of thinking, living and working. Models and possible actions in 2020 for moving towards a Treaty-based society will also be considered. 
A handbook of resources is provided so note-taking is not necessary. In addition to the handouts a booklet titled The Treaty of Waitangi Questions and Answers (2019) will be available to purchase for $5 – please bring cash on the day for this. Tea and Coffee provided but please bring your own lunch. 
CWEA does not want the fee to this course to be a barrier to anyone who wants to attend, so please feel free to contact the administration staff to discuss possible discounts and scholarships.